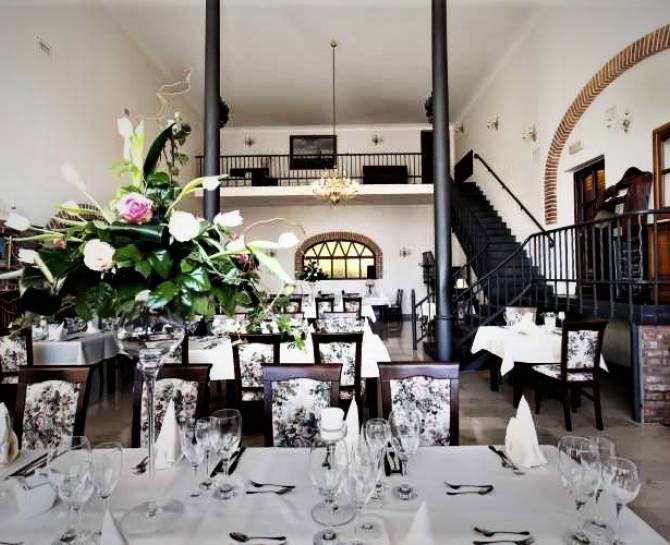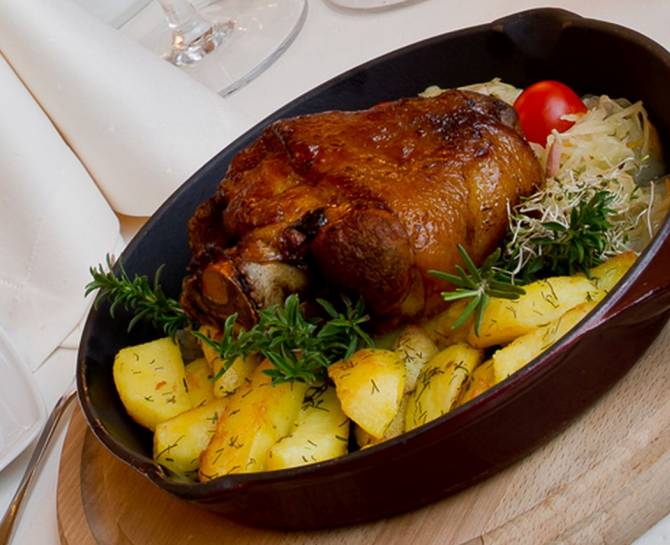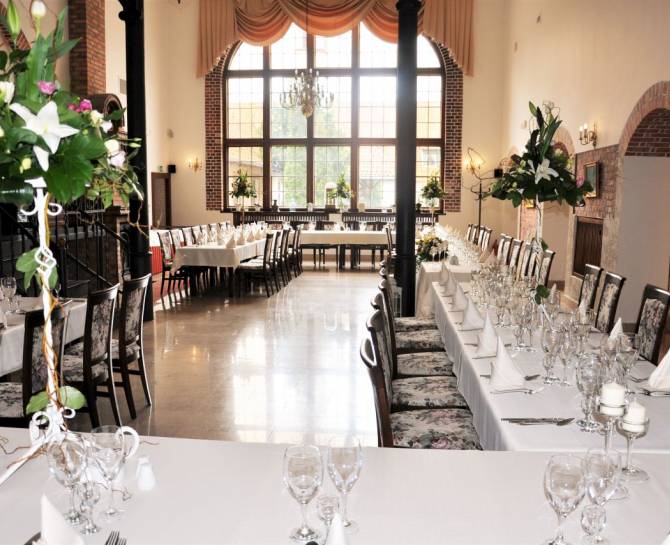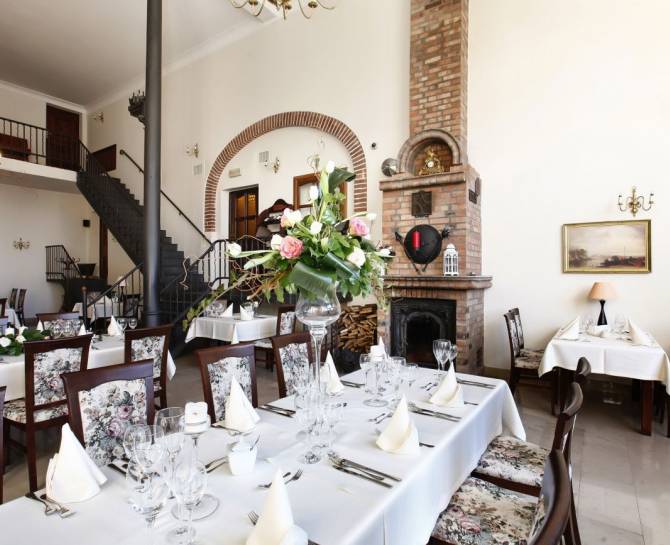 Restaurant "Stara Gorzelnia" owes its name to the spirit distillery, which was located here during the reign of Emperor Wilhelm II.
Now it is a hotel restaurant known for its delicious cuisine and service, open daily from 12:00 to 21:00. A wide selection of dishes from the menu will satisfy even the most demanding tastes.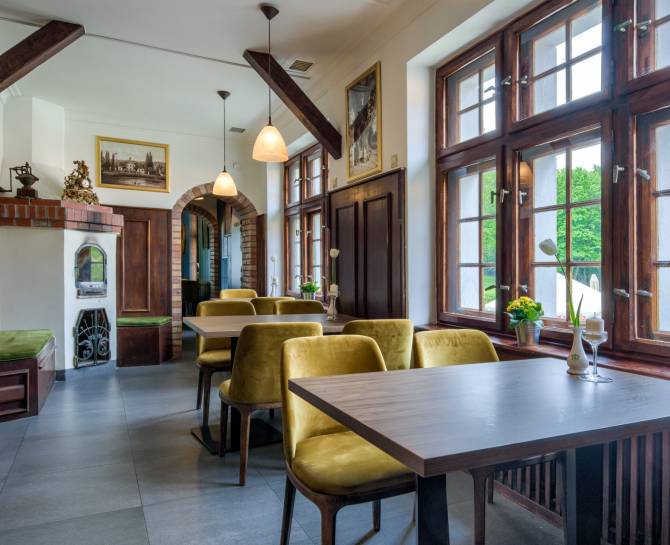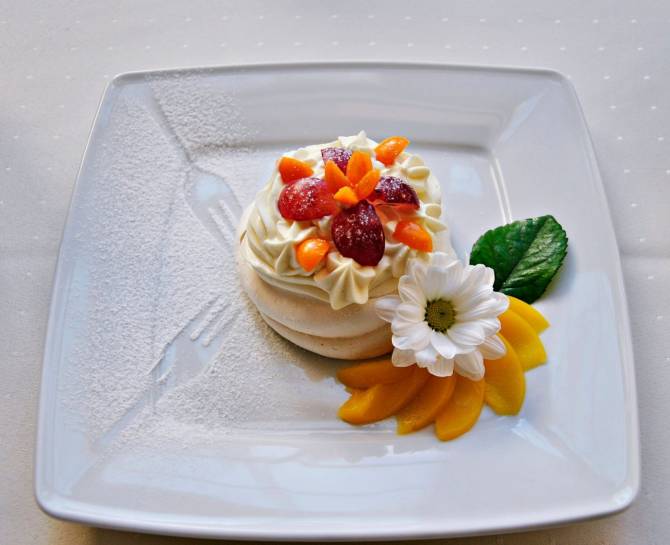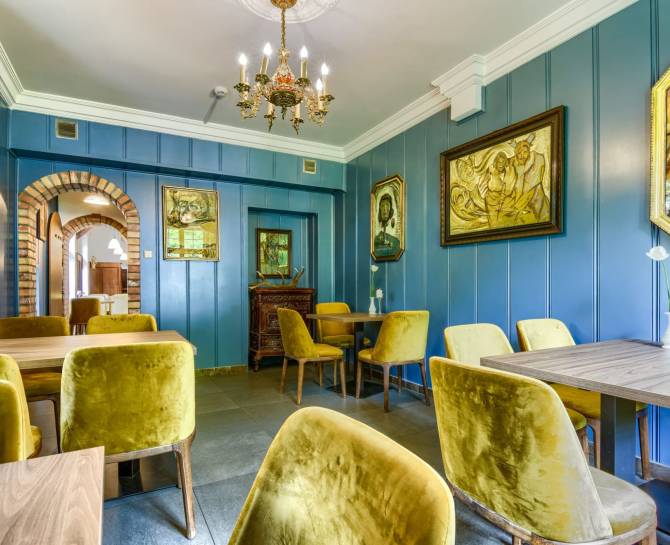 In Wine Bar you can drink delicious coffee and tea and eat an excellent home-made cake or an exquisite dessert.
In the evening, dimmed light, candles, music and a glass of good wine will put you in a romantic mood.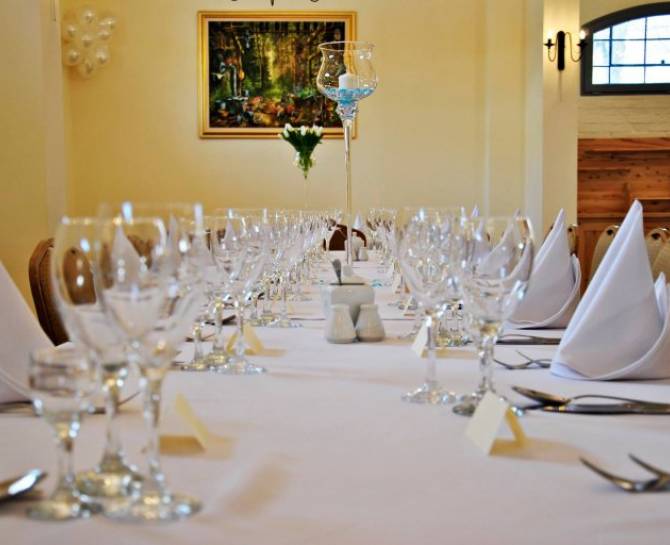 We organize unforgettable special events, such as communions, baptisms, wedding dinners, anniversaries, etc. Our restaurant, decorated in a classic style, serves mainly Old Polish cuisine. The chefs compose them only with fresh products from reliable suppliers. Qualified and friendly staff ensures the proper course of the ceremony.

In the beautiful hotel interiors and the park you will also find a moment of relaxation. Many attractions await children participating in the event, such as a petting zoo, a playground and a large garden.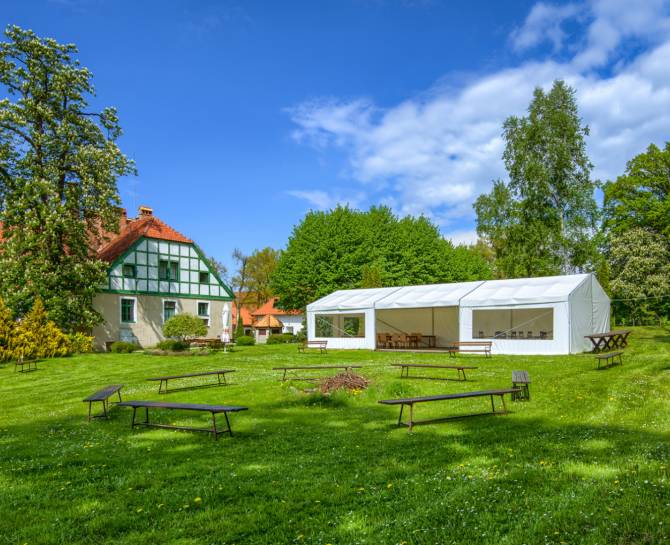 The palace and farm complex surrounding the hotel and the adjacent Kadyński Las Reserve create perfect conditions for organizing outdoor events.
We have a grill house, a place for a bonfire and a tent that can accommodate about 60 people. We strongly encourage you to visit our facility.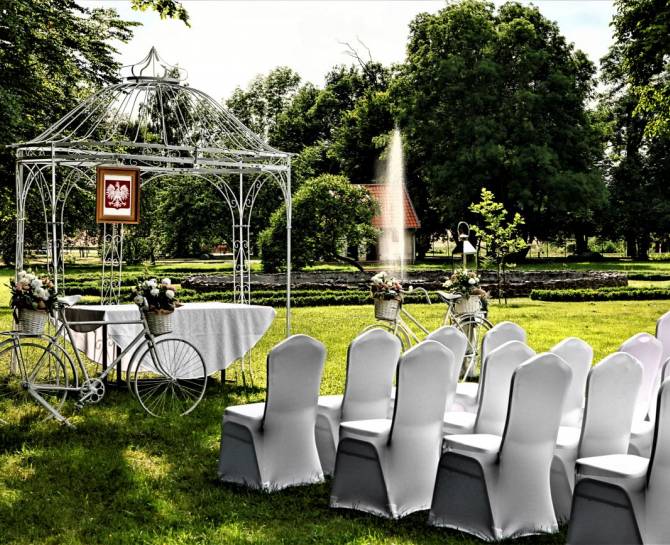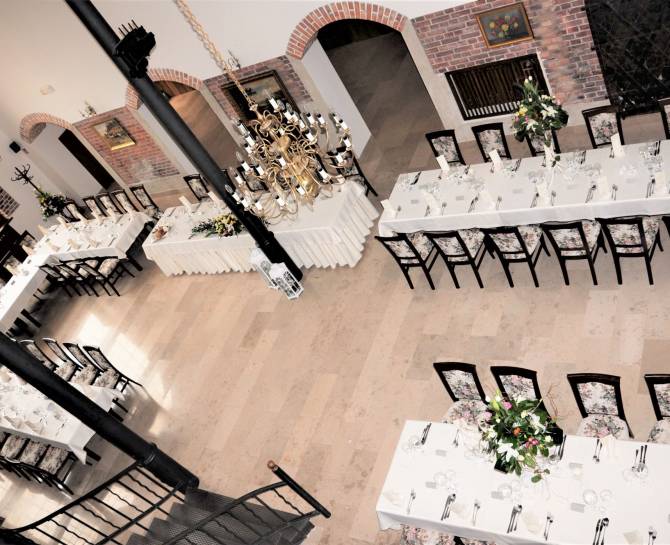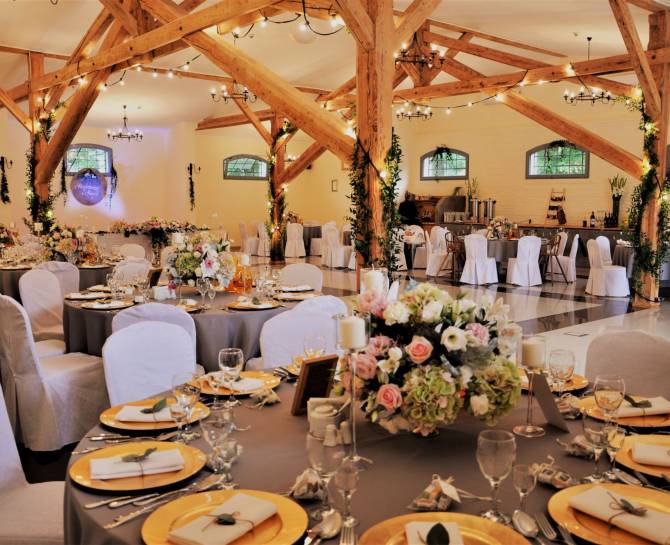 The wedding is a unique and unforgettable event for the bride and groom and the invited guests, therefore the historic and charming Kadyny Folwark Hotel & Spa is the perfect place to say the sacramental "Yes".